These glasses are the combination of medical aspects and a fashion accessory, supporting the wearer's recognition value and emphasizing his distinctiveness. Being made of homogenous plastic waste (PP), Resus guarantees complete recyclability. The spectacle hinges are integrated in the form, making it easy to put leg and frame together without tools.
The unique aesthetic of the recycled material makes a statement towards sustainable fashion and, in addition, it creates an object of value out of an everyday product.
Eyeglasses protect the eyes from harmful UV rays and improve the quality of life for people with visual impairments. They are accessories for the face and perfectly complete outfits. Unfortunately, in particular sunglasses have increasingly become a short-lived disposable product due to the fast fashion trend in recent years.
Resus doesn't require a metal hinge nor adhesives. Therefore, it's easily reusable after its useful life, thanks to the integrated joint. In Germany polypropylene is recycled with only a little loss of quality and gains a special, marbled aesthetic with the Dave Hakkens machine.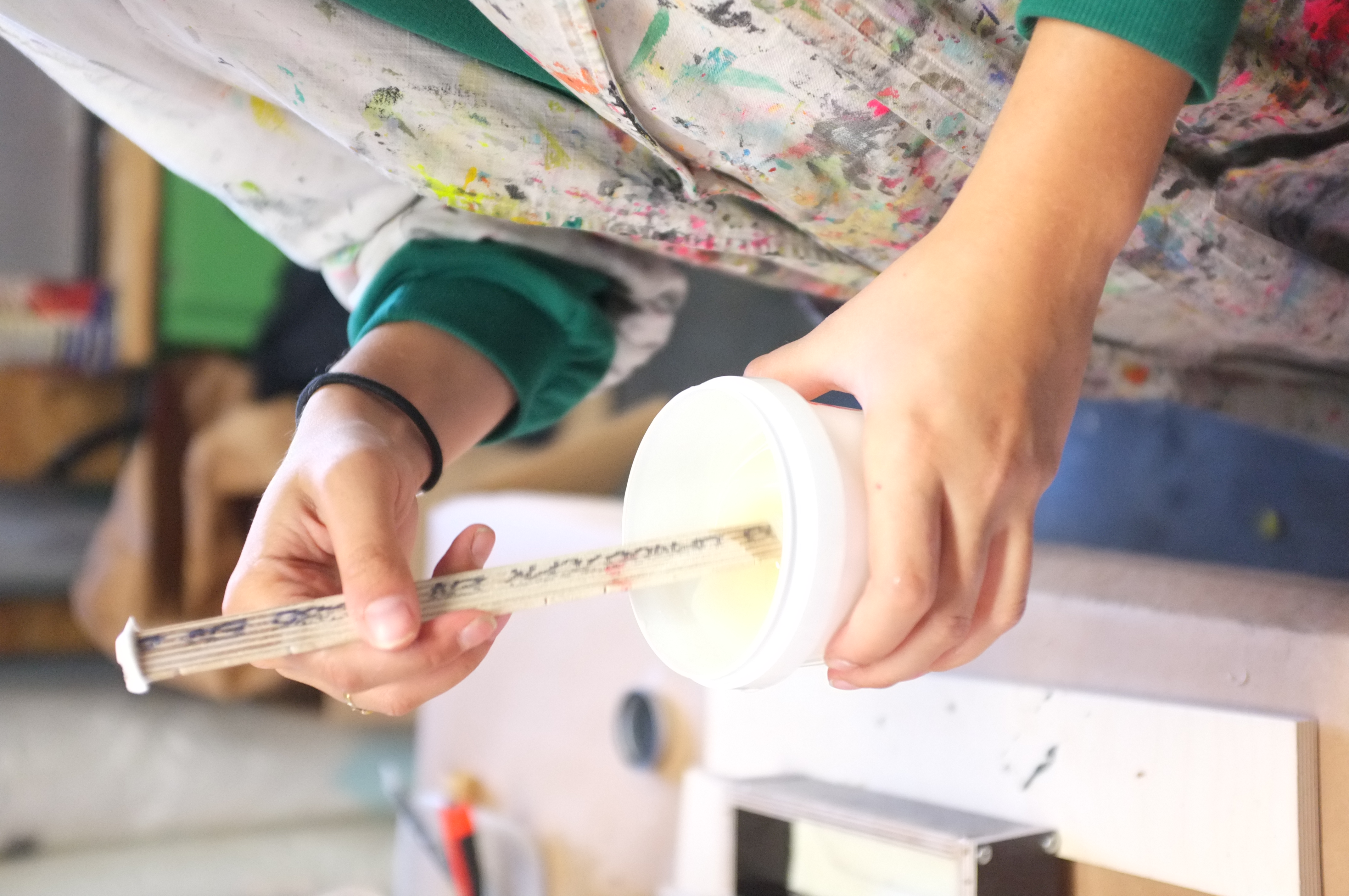 Supervisor
Prof. Mareike Gast
Burg Giebichenstein University of Art and Design